For the final 10 days of Women's History Month 2018, we featured some of the world's most daring, intelligent, hard-working and influential women in science past, present and future.  Though it was a short list, we were inspired by their success and hope to have inspired some other scientists, young and old.
Barbara McClintock (1902-1992), cytogeneticist
Image

"If you know you are on the right track, if you have this inner knowledge, then nobody can turn you off…no matter what they say." – Barbara McClintock
Dr. McClintock used multicolored corn to study genetics and discovered "jumping genes", AKA transposons, and contributed to our understanding of plants and their genetics.
Read more about her amazing work here.
Alice Ball (1892-1916), Chemist
 "Men dominated higher education in 1915, and Alice Ball was admitted against the odds." – Miles Jackson, U of HI Dean Emeritus
Apart from being the first African-American and first woman to graduate from the University of Hawaii in 1915, Alice Ball developed the "Ball Method" which treated leprosy more effectively and ended the existence of exiled leper colonies.
Read more about her here.
Flossie Wong-Staal (1947-), Virologist
"It adds to the joy of discovery to know that your work may make a difference in people's lives." – Flossie Wong-Staal
The first person to clone HIV in 1985 (a crucial step to studying and treating it), Dr. Wong-Staal, a Chinese-American scientist raised in Hong Kong, helped change the way HIV was studied and treated.
Read more about her here.
Emmy Noether (1882-1935), Theoretical Physicist and Mathematician
"Fraulein Noether was the most significant mathematical genius thus far produced since the higher education of women began." – Albert Einstein
Emmy Noether not only contributed greatly to Einstein's general theory of relativity, she developed the field of abstract algebra and the Noether Theory, which connected principles like conservation of energy and mathematical symmetry. Fired from teaching for being Jewish in 1930's Germany, she escaped to America, but died shortly after.
Read more about her here.
Edith Clarke, (1883-1959), Electrical Engineer
  "There is no demand for women engineers, as such, as there are for women doctors; but there's a demand for anyone who can do a good piece of work." – Edith Clarke
Professor Clarke was a woman of "firsts": first female electrical engineer (EE), first woman to earn a Masters in EE from MIT, first woman to be an EE professor and first woman to be a Fellow of the American Institute of Electrical Engineers. She was known for her books detailing circuit analysis and patents including the Clarke Calculator (a graphing calculator).
Read more about her here.
Adriana Ocampo (1955-), Planetary Geologist
"Space exploration was my passion from a very young age, and I knew I wanted to be part of it. I would dream and design space colonies while sitting atop the roof of my family's home in Argentina." – Adriana Ocampo
Born in Columbia and raised in Argentina, Dr. Ocampo is perhaps best known for her contributing work discerning that the Chicxulub crater in Mexico was caused by the meteor that likely wiped out the dinosaurs. She's led several expeditions to research the location and is currently the Science Program Manager at NASA. In 1992, the Comisión Femenil Mexicana Nacional (National Mexican Women's Commission) named her Science Woman of the Year.
Read more about her here.
Cecilia Payne-Gaposchkin (1900-1979), Astrophysicist
"There is no joy more intense than that of coming upon a fact that cannot be understood in terms of currently accepted ideas." – Cecilia Payne-Gaposchkin

Although Harvard would not award women PhDs or grant them titles higher than technical assistants until mid-century, Dr. Payne-Gaposchkin earned her PhD in 1925 from the adjacent women's college and later became Harvard's first female Astronomy Professor and the Chair of the Astronomy Department. She is to credit for the knowledge that the sun and stars are helium and hydrogen based and she also was an accomplished writer.
Read more about her here. 
Patricia Bath (1942-), Ophthalmologist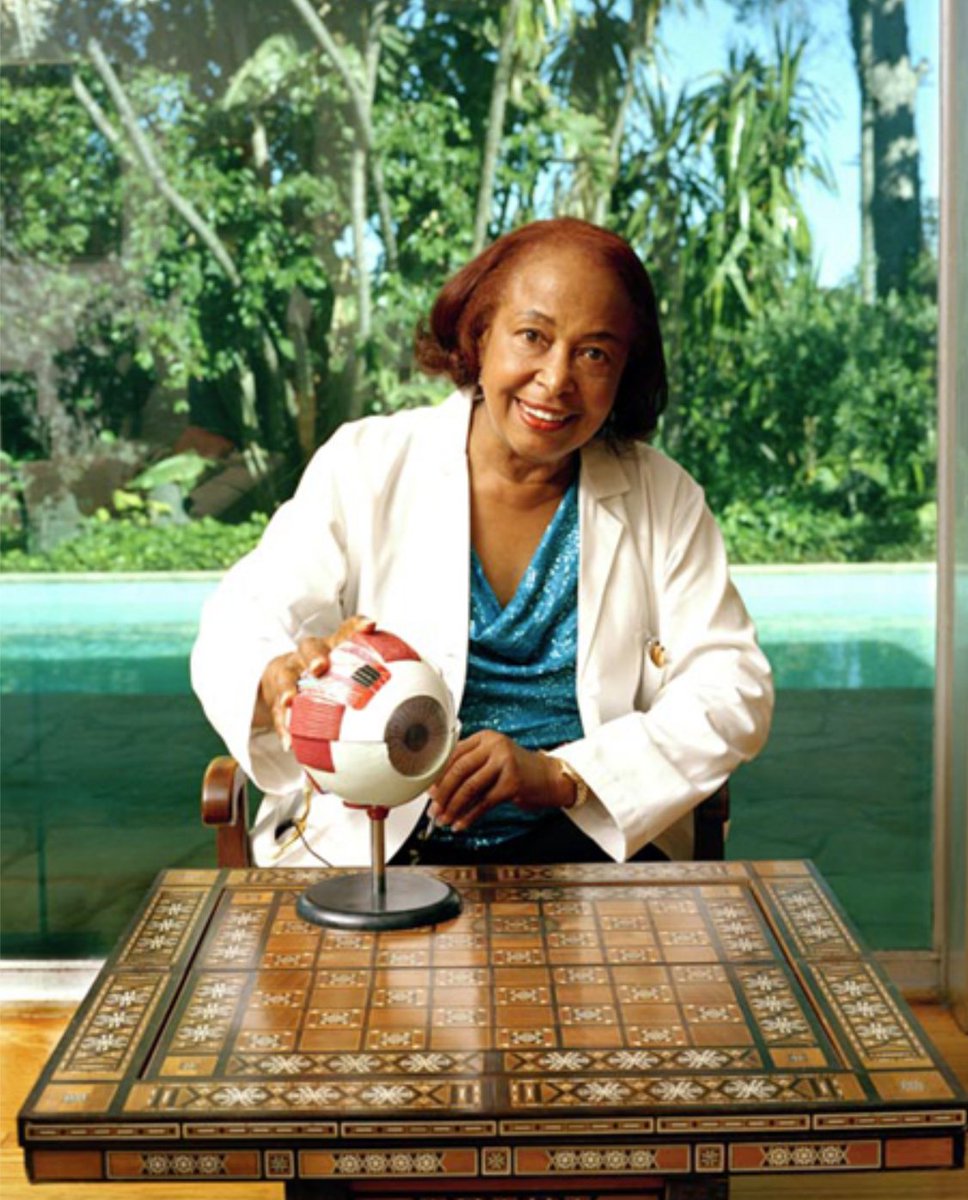 "Do not allow your mind to be imprisoned by majority thinking. Remember that the limits of science are not the limits of your imagination." – Patricia Bath
Dr. Bath, of Harlem, NY, invented the Laserphaco Probe, which uses lasers to safely remove cataracts and help restore patients' vision. She is an advocate for healthcare and eye-care in poor, minority neighborhoods and created the American Institute for the Prevention of Blindness to help serve these communities. Among her many accomplishments, she is also another woman of "firsts": first woman to head a graduate-level ophthalmology training program, first woman elected to UCLA Medical Center Honorary Staff, first black person to be an NYU ophthalmology resident, and the first black woman to be granted a medical patent (for the Laserphaco Probe).
Read more about her here.
Jewel Plummer Cobb (1924-2017), Cancer Researcher
 "We have what I would call educational genocide… I've said that when I see more black students in the laboratories than I see on the football field, I'll be happy." (1989) – Jewel Plummer Cobb
Dr. Cobb left her first university in her sophomore year due to egregious racial inequality and was later denied entry into NYU's graduate program due to her race; she showed up anyway and impressed the faculty with her skills and knowledge. She was awarded a fellowship and earned her PhD in cell biology in 1950. She's held many prestigious titles and has contributed greatly to cancer and chemotherapy research during her career. She has always been a strong and influential advocate for increasing programs and opportunities for women and people of color in STEM fields and education.
Read more about her here.
Women of The CLEAR Project
"Certain people – men, of course – discouraged me, saying [science] was not a good career for women. That pushed me even more to persevere." Francoise Barré, 2008 Nobel Prize in Physiology or Medicine winner for her work in virology
These are just some of the women who are a part of The CLEAR Project. We are also determined to persevere, and greatly appreciate our male allies who do encourage and support us. Although many of us are just beginning our careers in science, we are inspired by the amazing, trailblazing women we've featured here for Women's History Month, and all those that we didn't have a chance to feature.
Read more about us here: https://clear-project.org/about-us/people/
"I was taught that the way of progress was neither swift nor easy." — Marie Curie